Japanese Page is here.
You are the
th Visitor 10.Jun.2010


78 Matsushinchou,Okayama,704-8174 Japan
Tel+81-86943-8338(sorry Japanese speaker only)
Fax+81-86943-2752
info@the-smith.co.jp

Wellcome to Our Web.Site.!

Smith Shoukai Co,is here to serve
your classicmotorcycleneeds.
We make and supply parts for classic
motorcycles that are no longer available
from their manufactures.
We provide robust engineering solutions for
the enthusiast seeking to improve
or restore their motorcycle's
performance and appearance.

We make high quality parts for Ducati,Triumph,BSA and
Yamaha road and race bikes in our fully equipped machin shop. Our current product line includes crankshafts,con-rods,pistons,and camshafts as
well as clutches,gears and drumbrakes.

We also make special "one-off" parts for our customers.
Please explore our website and if you don't see what you
are looking for , feel free to contact us via e-mail.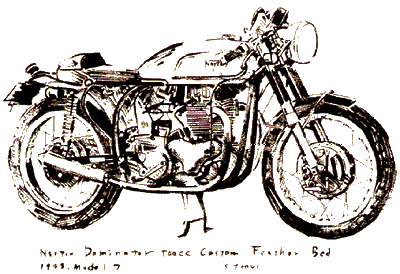 special thanks to Mr.Bert
@All Right Reserved by Smith Shoukai Co,
Sorry, telephone service is not currentry available.
Please contact us via Fax or e-mail.